Pastors Rusty & Leah Martin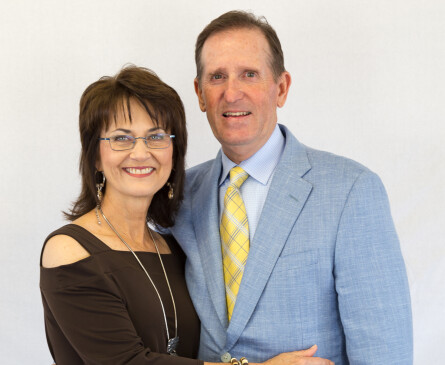 Rusty and Leah Martin are the senior pastors of Island Church. Rusty began ministry in the spring of 1984, holding church, preaching revival meetings, and ministering at Full Gospel Business Men events.
Knowing he was called to preach at age 17, Pastor Rusty ran from the call of God for 10 years. A life of drugs and rebellion left him empty and hurting. He was raised in a godly home and attended Pastor and Mrs. J.R. Goodwin's church, First Assembly of God, in Pasadena, Texas. There he was a witness to the Goodwin's supernatural ministry and the powerful faith ministries of the 60's and 70's.
After returning to the Lord in 1984, Rusty attended Lakewood Bible Institute in Houston under Pastor John Osteen. Rusty graduated in May of 1985 with awards in scholastics and attendance. While attending Lakewood Bible Institute, he began Rusty Martin Ministries. From that point until the establishment of Island Church in 2002, he traveled intensely in the States and around the world proclaiming and demonstrating the Gospel of the Lord Jesus Christ. Thousands heard the Good News preached and were saved, healed and filled with the Holy Ghost. Faith, redemption, and the move and operation of the Holy Ghost highlighted RMM, as well as a deep desire to see the local church edified and blessed.
In September of 1985, Rusty began attending Abundant Life Christian Center in La Marque, Texas. There he met Leah Megison who owned and operated Inhairitance Salon in Galveston. They were married in August of 1986 and Leah continued in the business until 1996 when she became administrator of Rusty Martin Ministries. In January of 2001 they had their only child, Brielen Nicole, who was a miracle in their lives. After 18 years in field ministry, God graced them to enter into the second phase of their ministry, Island Church. By grace, experience, and the leadership of the Holy Ghost, Rusty and Leah continue to preach the Good News.