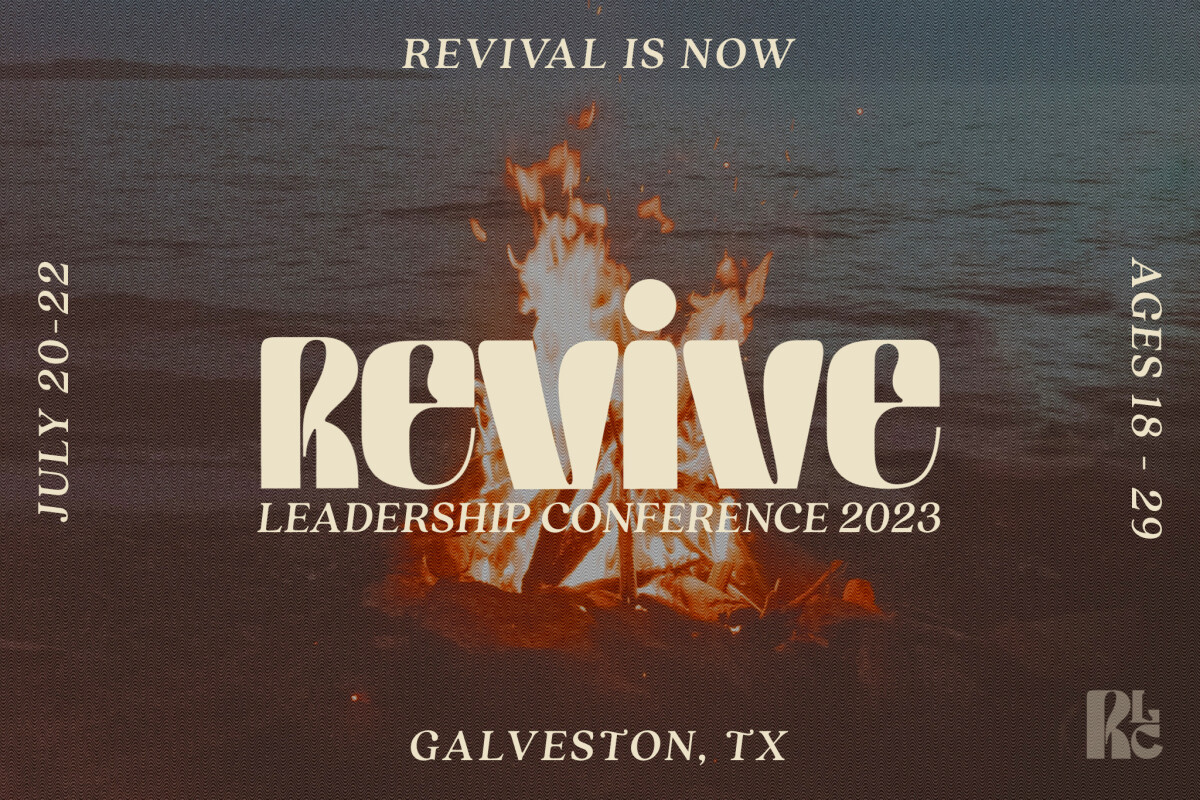 Thursday, July 20, 2023
,
7:00 PM - Saturday, July 22, 2023, 12:00 PM
Join us for Revive Leadership Conference 2023! We invite all young people who desire to take their relationship with God to the next level. Take advantage of this opportunity to stir up the fire of God inside of you, build strong ministry relationships and inspire others to grow in their walk with the Lord. This conference is open to anyone between the ages of 18-29.